Casina Vanvitelliana – Expression of Timeless Design and Style
The Casina Vanvitelliana  I believe is a wonderful example of timeless Design and Style.
It was born from the idea of having a "house" literally resting on the water and its realization interprets this "concept" in an impeccable way. The base is characterized by two steps which create this magnificent effect, giving the whole structure a note of almost "fairy-tale" grace.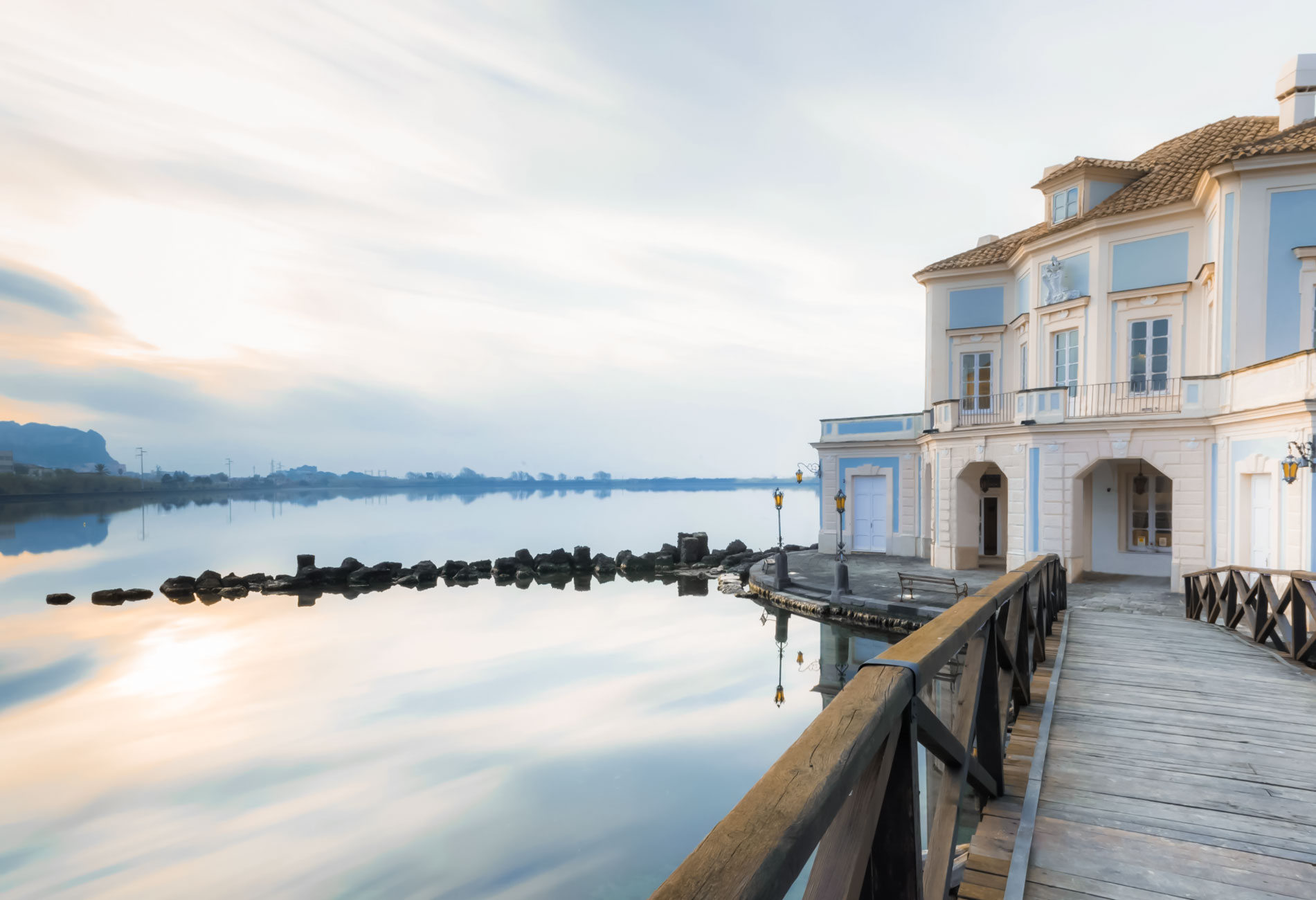 This detail is what struck me the most when I saw the Casina for the first time.
I imagined the entire expanse of water as an immense square on which this magnificent architectural complex stands, with the typical eighteenth-century portico and entrance adorned with two street lamps.
Pure magic made real by the genius of Vanvitelli.
In fact, he signed this enchanting project, born from an original intuition in 1752 to transform and make unique not only the lake but also everything around it.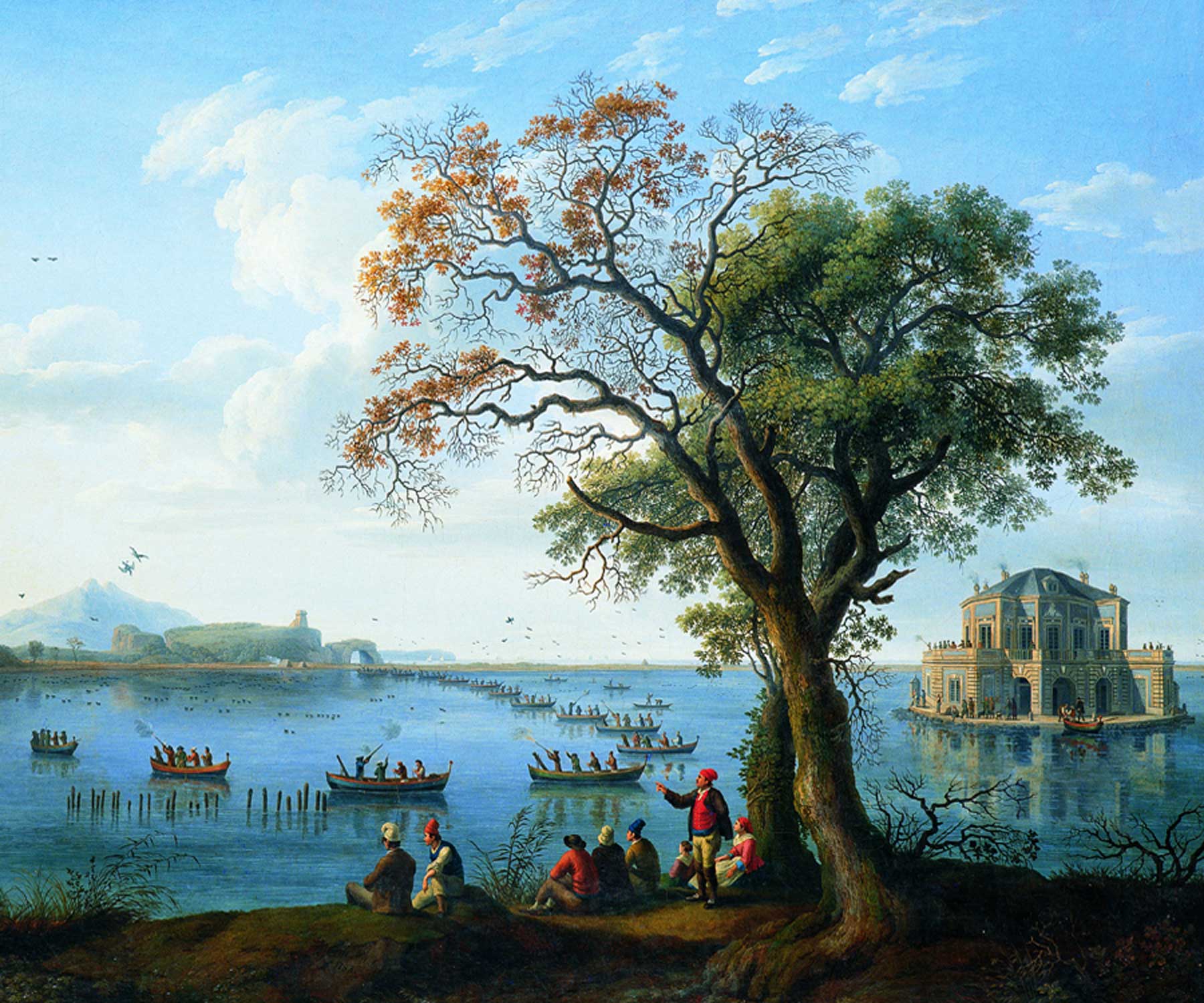 The Casina did not have a purely aesthetic purpose, as happened in other examples of similar structures, but rather was born as a completion of the personal hunting reserve of King Charles of Bourbon, and over the centuries it was also used as a residential "location" for various illustrious guests.
It was conceived as a set of three large octagonal bodies intersecting each other and then narrowing into a pagoda shape and culminating in the central circular room, often used for parties and banquets.
Going up to the first floor, you found yourself on the "Piano Nobile", so defined for its particular exclusivity.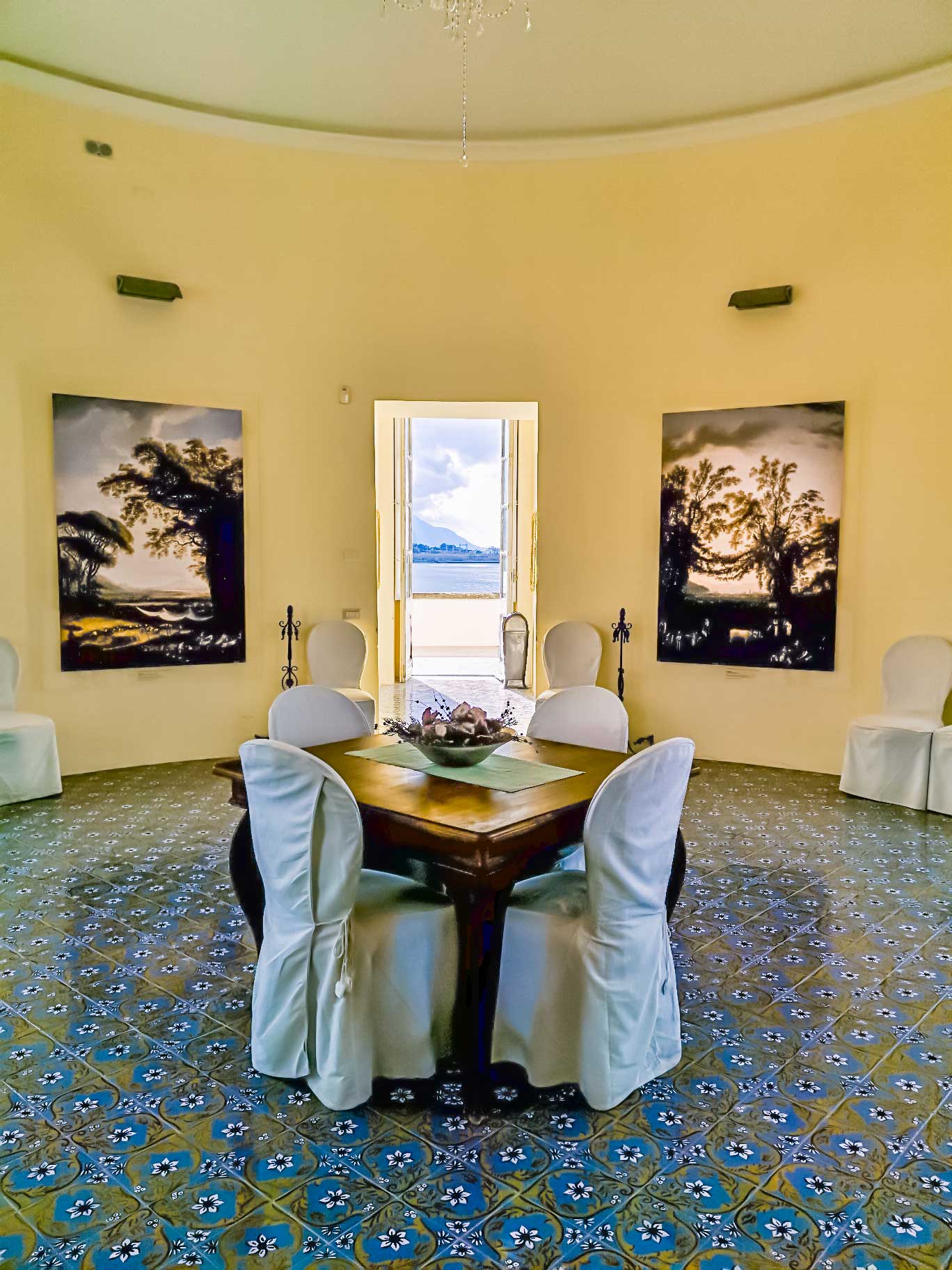 In fact, access was reserved only for the royal family or for prestigious guests, who gathered in the so-called "Sala delle Meraviglie", a large room embellished by Philipp Hackert's "Cycle of the Seasons" (of which unfortunately only the sketches remain today). Here Hackert wanted to represent a place in Campania for each season: "Spring" with the pasture in the Volturno valley and view of the Matese, "Summer" with the harvest in San Leucio, "Autumn" with the harvest in Sorrento and "l'Inverno" with a hunting ground in Persano. The pictorial cycle, which adorned the first floor, was conceived to create a "perspective game" through the alternation of the representations of painted and real landscapes, visible from the large windows that alternated all around the large room.
Today, although the "Sala delle Meraviglie" has taken on a different appearance, it is still possible to let yourself be awestruck by the stupendous panorama of the lake, through its large windows and the articulated series of terraces that surround the structure.
∼ o ∼