Definitive Position of The Simpsons Springfield City
10 July 2018, after looking the episode 12×04 (Lisa the Tree Hugger), I come out with the definitive position of Springfield City.
In fact, at 10m:48s of this episode it's possible to see a paradoxal panorama that gives some definitive clues on the position of Springfield.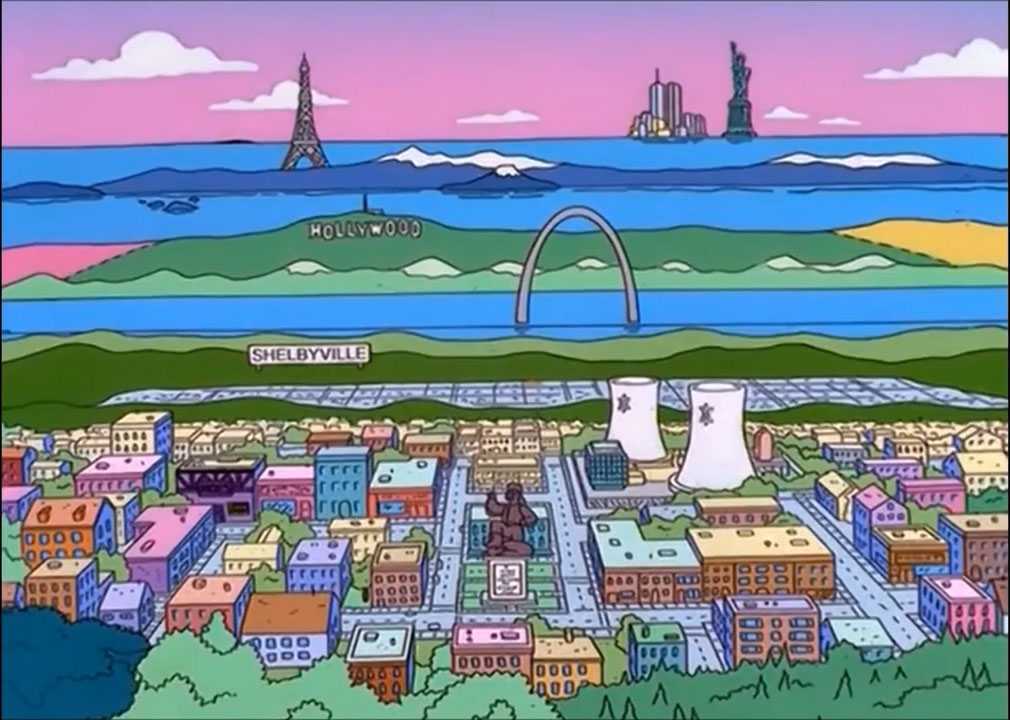 Lisa, looking forward from her position, sees in the following order: Springfield, Shelbyville, The Gateway Arch, Hollywood Hill, Mount Fuji, The Eiffel Tower, The Statue of Liberty. Tracing an imaginary line that starts from Lisa's eyes and crosses all places in the order in which they appear, it is possible to establish that the Simpsons Springfield is located in the City of Springfield in OHIO.
That order gives the last clue to establish the exact position of Springfield City, vanishing any other possible ambiguity.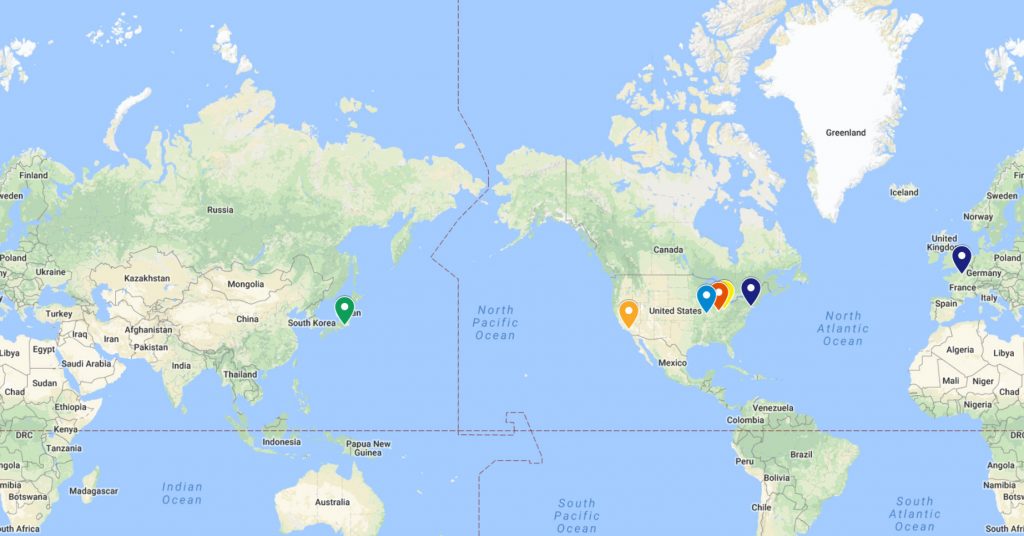 An interactive Map with all Markers is available at this link: yellow mark is Springfield, orange mark is Shelbyville, blue mark is The Gateway Arch, light orange mark is Hollywood Hill, green mark is Mount Fuji, dark blue mark is The Eiffel Tower and The Statue of Liberty.
∼ o ∼